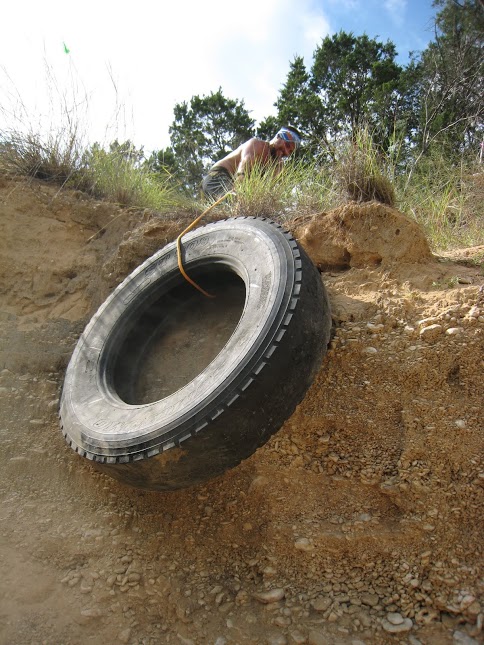 Survival Run: Human Path Training Camp 2013 was a wonderful experience for all who attended!
The Camp started with an intense 4am workout on Saturday morning, then a full day of practical Survival Skills taught by survivalist and Human Path Survival School owner Sam Coffman. Sam taught proper survival knife selection, primitive fire-making, cordage and containers, throwing sticks, survival bows and more.
We designed a mini-yet-brutal 4-mile challenge course for Sunday morning, then finished the weekend off with some training from Sam on basic survival knots and wild plants.
Sam Coffman is not only extremely knowledgeable, but an incredible instructor and the nicest person you will ever meet. The Human Path Survival School was a great venue for the camp, and their 50-acre property did not disappoint.
This camp made it even more clear that Survival Run is taking things to the next level of racing. This is not adventure racing, obstacle racing, or utramarathon running, this is a new genre in the racing world! With the mini-survival run course we did on Sunday, we were able to see how the race changes when competitors are subjected to challenges requiring more than just physical or minimal mental effort.
Hunter Gatherer Ultras and Survival Runs are coming, are you ready?